Miami Dolphins Defensive Lineman Has Arm Amputated After Car Accident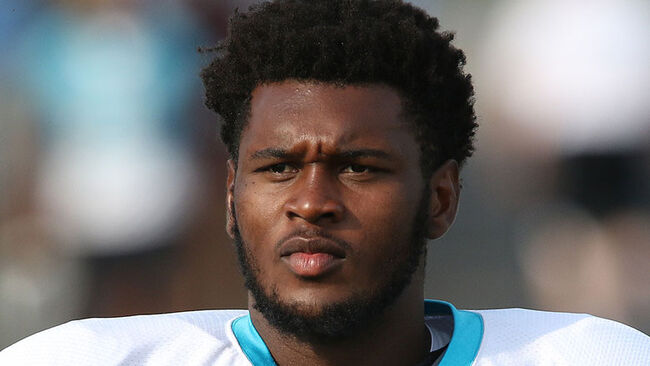 Miami Dolphins defensive lineman Kendrick Norton was involved in a serious car accident and is in critical condition. Norton was driving his truck early Thursday (July 4) morning when he struck a concrete barrier and flipped over.
Norton's arm became pinned underneath the roof of the truck and paramedics had to amputate his arm to free him from the wreck.
"With sadness, I can confirm that Kendrick Norton was in a car accident last night and suffered multiple injuries, including the amputation of his arm," Malki Kawa, Norton's agent tweeted. "We ask that you continue to pray for him. His family also asks that the public respect Kendrick's privacy."
Norton is in critical condition, but his injuries are not considered life-threatening, though they are likely to be career ending.
Norton was drafted by the Carolina Panthers in 2018 but did not play in a single game during the season. He was claimed by the Miami Dolphins in the off-season and was expected to be on their roster at the start of training camp.
Two other passengers were injured in the crash and taken to a local hospital.
Photo: Getty Images